Top 5 Fastest Bikes in the World 2017
If like us, at Bike Torque , you are fans of speed and thrills, this blog post is for you!
Here are the five fastest motorcycles of the world. Which one has your preference? What are you riding?
More "Everything Bike" news on our facebook page.
5 – Ducati 1199 Panigale R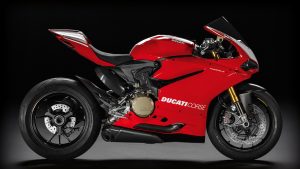 This Ducati Sport Bike is produced since 2011 and has the highest power to weight ratios of production motorcycle.
Specificities:
Horsepower: 171.8 hp
Engine: Liquide-cooled 1198 cc
Top Speed: 325 km/h
4 – Lightning LS-218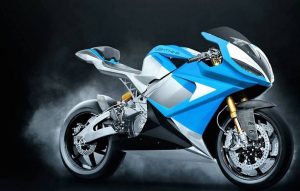 Introduced since 2014 by Lightning Motorcycle, the model took the first place at the 2013 Pikes Peak Int. Hill Climb for the Gas – Electric motorcycles.
Specificities:
Horsepower: 200 hp
Engine: Liquide-cooled 150 kW electric motor
Top Speed: 351 km/h
3 – MTT Y2K Turbine Superbike
Each produced bike is unique. Indeed, they are handmade and integrate the buyer's requests.
Specificities:
Horsepower: 320 hp
Engine: Rolls-Royce 250-C18 Turboshaft
Top Speed: 365 km/h
2 – Kawasaki Ninja H2R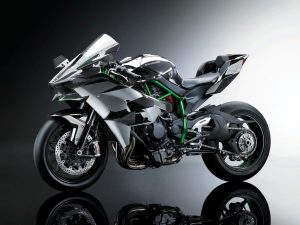 Classified has a Supercharged Supersport in the Ninja Sportbike series, it is the most powerful motorcycle in the market.
Specificities:
Horsepower: 310 hp to 326 hp with Ram Air
Engine: 998 cc inline-4 DOHC
Top Speed: 331/400 km/h
1 – Dodge Tomahawk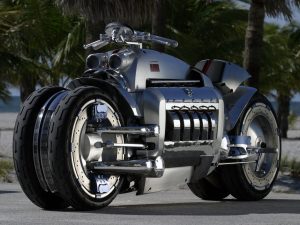 Non-Street legal concept vehicle, this motorbike has been introduced in 2003 during the Detroit International Auto Show.
Specificities:
Horsepower: 500 hp
Engine: 8.3 litre V10 SRT10
Top Speed: 480 km/h
You like motorcycles? Be ready to see some magnificent bike in our Tv Show Bike Torque and Instagram, hosted by Mick Doohan.