The 5 weirdest motorcycles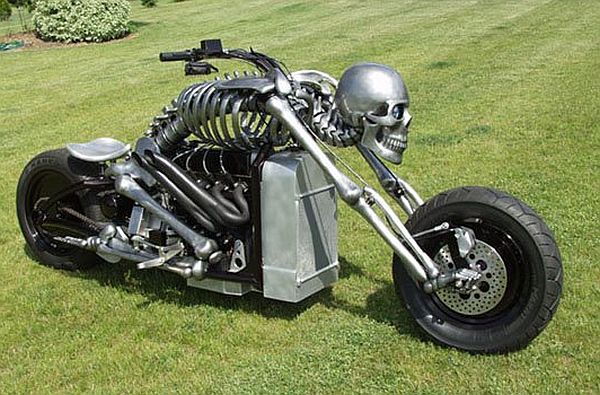 The wind through your hair, the sun going down on your shoulders, the thrill of the speed is just some of the pleasures that motorcycle can give. Another one is to build your own motorbike, piece by piece in order to make it look perfect in your eyes.
Today it is not the most beautiful custom bike that we will present but some of the most ridiculous customizations you'll ever see on the road!
We're going from strangest to outright ridiculous.
Jaguar Motorcycle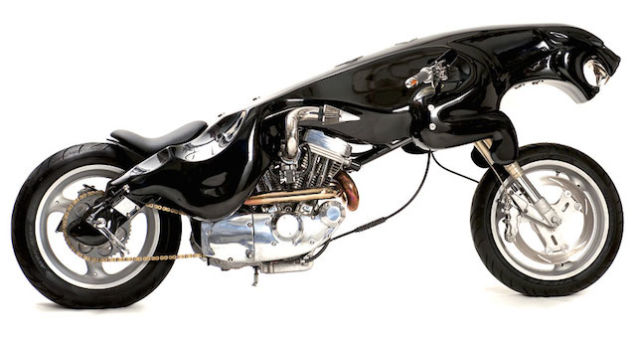 Passions, sometimes they lead people too far. I don't know what the message was but it certainly not a nice tribute to jaguar don't you think?
The Ape Motorcycle
Are these handlebars the worst you have ever seen? What about the unsettling paint job? It even seems impossible to ride it properly, don't their arms hurt after few minutes in the air, how does he manage to turn?
The Roadog
Motorcycle or train? Wild Bill Gelbke built this 17 foot long "Roadog" himself and even managed to sell it! Mad Max here we come?
Tractor Motorcycle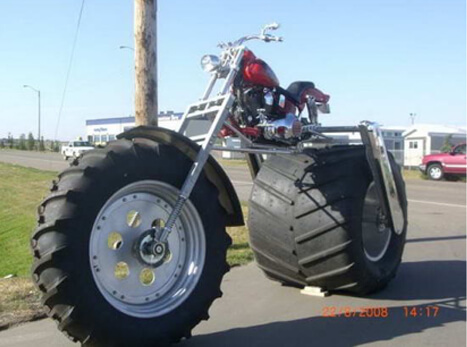 The major concern with this motorcycle is to be flat on the road. It is probably not simple to replace it! Do you think this person needs a ladder to get onto his bike or is he just extremely very tall?
Hearse Motorcycle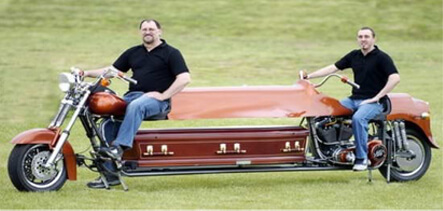 Probably the creepiest of all, don't you think? Even being a mad motorcycle lover – would you ever even consider this style of funeral? Crazy!
Have you already seen some weirder motorcycles on the road? Do not hesitate to share your pictures, we will love even more of a good laugh!
Follow us on Facebook , Twitter and Instagram for more news about Motorcycle.